A North Carolina narc gets canned and so does a Florida patrol officer, and an Ohio evidence room supervisor gets busted after drugs walk away. Let's get to it: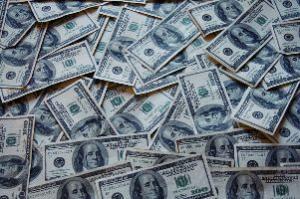 In Cincinnati, the Hamilton County Sheriff's Office property room supervisor was arrested last Wednesday, along with his wife and her son, for stealing "various drugs" from the facility. Michael Esposito, 71, went down after "a source" tipped off authorities six months ago that drugs were walking out of the property room. Officials are being tight-lipped, and have refused to reveal what items were taken, what type, or their value. The investigation is ongoing, and more charges are pending they said. The Esposito clan bailed out of jail shortly after being arrested.
In Greenville, North Carolina, a Greenville narcotics officer was fired last Friday for "serious policy violations" and "criminal misconduct." Rose Edmonds, a 20-year veteran and narcotics detective got canned for as yet unspecified offenses after the county prosecutor and police chief requested a probe of her actions in December. The State Bureau of Investigation continues to investigate.
In New Port Richey, Florida, a New Port Richey police officer was fired Monday after being arrested on drug charges in Hernando County. John Nohejl was arrested on charges of trafficking drugs, tampering with evidence, fleeing or attempting to flee law enforcement, possession of drug paraphernalia, and cocaine possession. He had been on administrative leave since last April for unacceptable conduct and had come under investigation again in November for allegedly making false statements and reporting for duty under the influence of alcohol or drugs. He was fired for failing to cooperate with Internal Affairs and failing to tell his bosses about his drug bust. At last report, he was in the Hernando County Jail.
A major police drug corruption bust in the Atlanta metro area, an Alabama deputy keeps the goodies he got doing drug buys, and an Ohio officer cops to helping launder money for a pot ring. Let's get to it: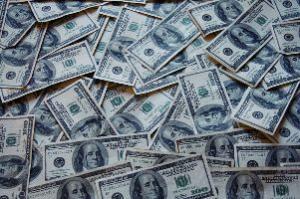 In Atlanta, 10 current and former metro area police officers were arrested Tuesday in a federal sting operation targeting cops who would run interference for presumed drug traffickers. Those arrested include one Atlanta police officer, two current and two former DeKalb County police officers, two Forest Park police sergeants, a MARTA police officer, a Stone Mountain police officer, and a contract Federal Protective Services officer. The officers charged are alleged to have taken thousands of dollars in pay-offs. They have been charged with crimes including assisting with drug trafficking, receiving illegal payments and using firearms during the commission of a crime.
In Greensboro, Alabama, a former Hale County deputy was indicted last Friday on charges he kept drugs recovered during investigations. Darrell McGuire, 37, faces 16 counts of second-degree theft of property. McGuire went down after his boss, the sheriff, realized that he had given McGuire money for drug buys, but the purchases hadn't shown up in the evidence room. The missing drugs include marijuana, cocaine, and crack cocaine. McGuire has posted $80,000 bond. He's looking at up to 10 years in state prison.
In Cincinnati, a North College Hill police officer pleaded guilty last Thursday to helping a marijuana-smuggling operation launder money. Bryan Roos, 43, had been charged with money laundering, illegally structuring financial transactions, and conspiring to bring hundreds of pounds of pot from Texas to Ohio, but copped to a single count of illegal structuring. The pot operation began in 2006, when another of the 11 people indicted in the scheme, began receiving shipments hidden in the gas tanks of vehicles at a local auto business. He and Roos, 43, would operate used-car businesses to launder illegal drug proceeds. No date for sentencing has been set yet.
A Massachusetts cop had his own informal prescription drug take-back program, but that was pretty innocuous compared to some of this week's other entries. Let's get to it: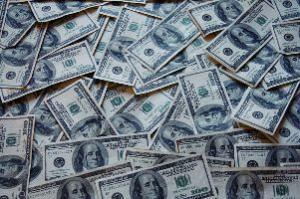 In Somerset, Massachusetts, a Somerset police officer was arrested last Thursday for tricking elderly residents into giving him prescription drugs. Ricardo Pavo went to a senior retirement home asking residents about their emergency contact information, whether they had any guns or vicious dogs, or any unused prescription pills. Residents reported handing over drugs like tramadol and hydrocodone to Pavo, who was caught with the drugs in his patrol vehicle after someone called the police department. He has already been charged, but the local reports don't make clear exactly what the charge is.
In San Luis Obispo, California, a San Luis Obispo narcotics officer was arrested Tuesday for providing fake pain pills to a snitch in exchange for cash. Corey Pierce, 39, is now charged with bribery. The snitch was going to sell the bogus pills to a third party, who would then peddle them to unwitting customers. The fake pills are often used in drug enforcement operations, the police said. He had been assigned to the California Bureau of Narcotics Task Force until it was dissolved and was a member of the Sheriff's Office Narcotics Unit. He has been suspended with pay.
In Charlotte, North Carolina, a former Cherryville narcotics detective pleaded guilty last Thursday to receiving stolen goods, taking bribes, and stealing money. Frankie Dellinger, 41, was one of several men, including three other police officers, caught up in a federal undercover sting. He pleaded guilty to conspiracy, money laundering, and two counts of extortion. No word on how many years he's facing.
In Atlanta, two former TSA agents were sentenced last Wednesday for a scheme to smuggle drugs through Hartsfield-Jackson Airport. Richard Cook, 28, and Timothy Gregory, 26, got 11 years and six years, respectively. They went down in a sting after authorities received information that Cook was willing to be corrupted. Undercover officers posing as Mexican drug cartel representatives met with Cook and provided him with three kilograms of what he thought was heroin and $3,500 in cash in partial payment for his services. After repeated deliveries of fake drugs, Cook enlisted Green, and he similarly ensnared himself.
In Camden, New Jersey, a former Camden narcotics officer was sentenced last Thursday for his role in a corrupt dope squad that has already seen three other officers either convicted or pleading guilty of various charges. Jaston Stetser, 34, admitted to planting drugs on suspects, carrying out illegal searches, and stealing drug money along with the rest of his crooked crew. He pleaded guilty to conspiracy to deprive others of their civil rights. The dirty narcs forced prosecutors to dismiss some 200 drug arrests and convictions.
Narcs gone bad, evidence gone missing, cops gone over to the other side, and another jailer in trouble. Just another week in the drug war. Let's get to it: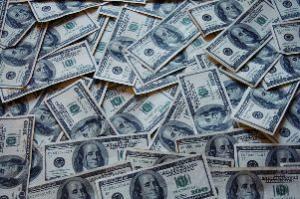 In Pontiac, Michigan, prosecutors have dismissed 16 drug cases after an investigation determined a deputy on the county's narcotics enforcement team falsified a search warrant and lied under oath. Deputy Marc Ferguson, 47, a 24-year law enforcement veteran who was fired in December, opened a shipping container without a warrant in June 2011 and discovered 78 pounds of marijuana. He then resealed the container and sought a search warrant from a Pontiac magistrate, signing a sworn affidavit under oath that asked for permission to open the container. Ferguson later denied on the witness stand that he opened the container without a warrant. Drug charges against the defendant in that case were dropped in September, and since then, prosecutors have been sifting through other cases involving Ferguson and have dismissed 15 more in which he was central to the investigation. No word yet on any possible perjury charges.
In Quantico, Virginia, the town's acting police chief and sole other full-time officer resigned last Tuesday in the wake of an audit that found the department had missing drugs, guns, and cash. At least $1,080 in cash was missing from the evidence room, along with an unknown quantity of marijuana and four handguns. Acting Police Chief Howard Castle and Officer Daryl Robinson resigned at a city council meeting. Three of the four handguns have been recovered, and the state continues to investigate. The town has also ordered polygraph tests for its department, which includes four certified volunteer officers.
In South Lake Tahoe, California, a former South Lake Tahoe police officer was arrested last Thursday on charges he tipped off drug traffickers to upcoming busts, tampered with witnesses, and had sex with underage students at a Lake Tahoe high school. John "Johnny" Poland had been on administrative leave for the past year after an investigation that began in March 2010, when he was observed associating with suspects tied to a plot to kill a gang investigator on the police force. He is accused of engaging in sexual conduct with a 17-year-old high school student when he was school resource officer from 2003 to 2006, and since then, engaging in a pattern of behavior using his position of power to groom underage girls for sex, leak confidential police information to gang members and intimidate potential witnesses. His charges include two counts for corruptly persuading a person to alter, destroy or conceal an object's integrity or availability for use in an official proceeding, and attempting to do so; and three counts for corruptly persuading another person with the intent to influence the testimony of any person in an official proceeding, and attempting to do so. He is portrayed as being in a love triangle with the girlfriend of a gang leader and as making calls on his personal cell phone to methamphetamine dealers before execution of federal search warrants. At last report, he was being held without bail in the Sacramento County Jail.
In Putnamville, Indiana, a Putnamville jail guard was arrested last Saturday for smuggling drugs in to an inmate. Andreas Kirby, 20, went down after setting off the alarm on a metal detector at work at the jail, and after being interviewed by a police officer, surrendered three packages that were concealed in his groin area. He is charged with trafficking with an inmate, possession of cocaine, possession of marijuana, and two counts of possession of a controlled substance. He had only been on the job since September.
In Houston, two Houston police officers were arrested Sunday on charges they took bribes and allowed cocaine to be smuggled and distributed in the Houston area. Officers Emerson Canizales and Michael Miceli allegedly conspired in December to possess cocaine and received payments of $1,000 each for providing protection. They are charged with conspiracy to possess cocaine with intent to distribute and accepting bribes for protection services.
There's something fishy in a Virginia evidence room, a Louisiana deputy gets in trouble for peddling fake weed, three suburban Chicago cops were running a dirty racket, an NYPD cop gets himself arrested, and a Miami cop gets himself convicted. Let's get to it: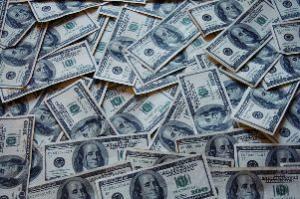 In Quantico, Virginia, evidence has gone missing from the police department evidence room, an outside audit revealed. Among the missing items are $1,000 in cash, marijuana, and a Sig Sauer handgun. The audit also showed a 12-gauge shotgun and a .45 caliber pistol in evidence, but no documentation telling from where they came. The town council has required some police to take polygraph tests, and the Virginia State Police Bureau of Criminal Investigations is investigating.
In Jefferson, Louisiana, a Jefferson Parish sheriff's deputy was fired last Thursday when a Sheriff's Office investigation determined that he had been selling synthetic marijuana online after it was outlawed in Louisiana. Scott Sigur is alleged to have made at least three sales of the synthetic cannabinoid JWH-018 after it was banned in August 2010 and to have profited to the tune of $50,000 to $80,000. The sheriff said that the results of the investigation had been forwarded to the district attorney's office and that criminal charges were pending.
In Schaumberg, Illinois, three Schaumberg police officers were arrested last Wednesday on charges they robbed drug dealers and sold their wares. Officers John Cichy, 30, Matthew Hudak, 29, and Terrance O'Brien, 47, are accused of stealing dealers' stashes while executing search warrants, then reselling the cocaine, heroin, and marijuana, and pocketing the cash. The dirty trio went down in a DEA investigation that included an informant who wore a wire. They were caught on surveillance video and audio recordings robbing local dealers of drugs and cash as they executed search warrants on homes and cars. They would take the drugs to a storage locker, where a fourth man would pick them up and sell them. Police recovered 275 grams of cocaine from the locker. All three are on leave pending the outcome of the criminal investigation. They are charged with a string of crimes, including burglary, manufacturing or delivering between 100 and 400 grams of cocaine, official misconduct and theft between $10,000 and $100,000 in a school or place of worship. At last report, they were all behind bars on $750,000 cash bail.
In New York City, an NYPD officer was indicted last Thursday on charges he falsified paperwork to cover up his involvement in an illegal search and arrest. Officer Isaias Alicea is charged with 10 counts of offering a false instrument for filing and two counts of official misconduct. According to the District Attorney's Office, the charges result from a February 2012 drug sales case in which the charges have been dismissed.
In Miami, a Miami police officer was convicted last Friday of planting drugs on suspects, stealing money from drug dealers, and lying to investigators. Sgt. Raul Iglesias, 40, was convicted of eight charges following a two-week jury trial. Evidence at his trial showed that he planted cocaine on one suspect and stole drugs and money from others. Other evidence showed that $800 went missing from a box of money Iglesias thought was drug profits. In fact, the money was an FBI plant. Four detectives in his unit testified against him. He's looking at up to 20 years in prison when he is sentenced in March.
Corrupt cops are headed to prison in Honolulu, Chicago, and Bridgeport, Connecticut, and one in Houston will be joining them soon. Let's get to it: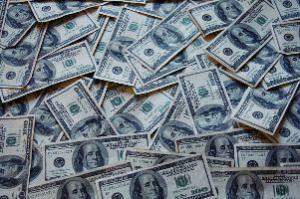 In Houston, Texas, a former Harris County deputy sheriff pleaded guilty last Friday to providing protection for what he thought was a shipment of marijuana or drug money. Jesus Martinez went down in a sting when an informant met with an undercover police officer who pretended to be engaged in a drug transaction. As planned, Martinez then rolled up in his patrol vehicle to provide an escort. He was subsequently indicted and copped a plea to aiding the possession of a controlled substance. He's looking at up to 20 years in federal prison.
In Honolulu, a former Honolulu police officer was sentenced last Thursday to four months in federal prison for lying to investigators when he denied disclosing the identity of a confidential informant to a known drug dealer. Richard Wayne Raquino, 41, a 20-year veteran of the force also provided the description of an undercover vehicle and provided information on how to identify and elude police surveillance. He had earlier pleaded guilty to making false statements to federal investigators. He must surrender to begin serving his sentence by February 13.
In Bridgeport, Connecticut, a former TSA officer was sentenced last Friday to more than five years in federal prison for taking bribes to help move drugs through airport security without being detected. Christopher Allen, who worked at Palm Beach International Airport in West Palm Beach, Florida, pleaded guilty in April 2012 to one count of extortion and one count of receiving a bribe. He went down in "Operation Blue Coast," a probe of large-scale trafficking of oxycodone pills from Florida to Connecticut.
In Chicago, a former Chicago police officer was sentenced last Friday to 19 years in federal prison for stealing money and drugs from drug dealers and turning it over to the Latin Kings gang. Alex Guerrero admitted robbing drug dealers while in uniform, leaving the impression the rip-offs were official investigations. He also admitted being a Latin Kings member. He pleaded guilty last year to federal charges of racketeering, conspiracy to possess with intent to distribute cocaine and marijuana, interfering with commerce by threats or violence and carrying a gun during crimes of violence and drug trafficking.
Texas cop wanted cash to make a pot possession arrest go away, Hawaii cop had his own pot garden, Philly cop was peddling 'roids, and then there's the requisite prison guard. Let's get to it: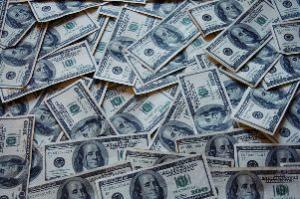 In San Antonio, Texas, a San Antonio police officer was arrested last Thursday for taking $500 from a man he arrested with marijuana to make the charges go away. Officer Curtis Lundy, 36, went down in a sting after the man he had arrested contacted the FBI. Under FBI supervision, the man then recorded cell phone calls with Lundy in which the pair made arrangements to meet for the payment, and when he arrived in his marked squad car, surveillance teams watched him collect an envelope containing the $500 from the man. He was charged with theft of honest services by wire fraud and if convicted, face faces up to 20 years in federal prison and a maximum $250,000 fine. For now, Lundy is in on administrative leave with pay. He was released on a personal recognizance bond last Friday.
In Philadelphia, a former Philadelphia police officer was sentenced last Monday to four years in federal prison for running an illicit steroid and human growth hormone distribution ring. Keith Gidelson, 36, pleaded guilty to conspiracy to distribute anabolic steroids after prosecutors charged he purchased monthly shipments from suppliers in Europe and China, which he would then repackage and sell in area fitness clubs and out of his home. Gidelson was taken into custody immediately to begin serving his sentence. Two other former Philly cops have also pleaded guilty in the case and await sentencing.
In Monterey, California, a former state prison guard was sentenced last Wednesday to six years in state prison for smuggling drugs and cell phones to inmates in return for cash. Former guard Jose Fuentes had worked at the Correctional Training Facility State Prison in Soledad, where the court found he had systematically smuggled the items into the prison over a two-year period. He was convicted of bribery.
In Honolulu, Hawaii, a former Honolulu police officer was sentenced last Thursday to eight months in jail for growing marijuana with his girlfriend. Michael Steven Chu has until February 13 to turn himself in. Chu had pleaded guilty to conspiracy to grow and possess marijuana after DEA agents arrested him last April and found two separate residential marijuana grows, as well as a pound of pot in his vehicle. The girlfriend gets sentenced next month.
Philadelphia keeps on paying for its out-of-control drug squad, and a pair of probation officers have pill-pilfering problems. Let's get to it:
In Philadelphia, the city has paid out $775,000 as of December 20 to settle lawsuits against members of a narcotics unit that had run amok. Since 1999, 34 lawsuits have been filed against squad members. Fifteen were settled for sums ranging from $5,000 for an alleged illegal search to $250,000 for a deadly high-speed police chase. Seventeen cases were closed without payment and two remain active. The officers have been targets not only of federal lawsuits, but of dozens of Internal Affairs complaints. They allegedly fabricated evidence, planted drugs, stole money and used excessive force. A week earlier, Police Commissioner Charles Ramsey transferred six of the dope squad members, including its commander, out of the unit after the District Attorney's Office informed him they had lost their credibility in court and would no longer be called to testify in drug cases. The office has withdrawn 68 drug cases and hundreds more could be affected, including cases where people have already been convicted based on the now untrustworthy testimony.
In Madison, Wisconsin, a former probation agent was charged December 20 with stealing prescription drugs from probationers. Kim Hoenisch, 41, who worked in the Department of Corrections' Wausau office, is accused of stealing Vicodin pills from probationers when they showed up for urine tests during office visits, stealing Vicodin from a probationer's home, stealing Vicodin from her cousin's house, and stealing oxycodone from another woman's house. She faces multiple charges, including felony drug possession and misconduct in office.
In Casper, Wyoming, a former state probation officer pleaded guilty December 20 to charges she stole prescription drugs from probationers. Ruby Mattox, 34, admitted repeatedly intentionally spilling her probationers' pill bottles and pocketed some of the pills as she picked them up. She also stole an entire bottle of prescription pills from an acquaintance and embezzled money collected by coworkers for a fundraising event. In a plea bargain, she pleaded guilty to four misdemeanor theft counts and one felony count of drug possession. She will be sentenced at a later date, but will avoid prison time as part of the plea bargain.
A small-town Florida department run amok loses its chief — at least temporarily — an Alabama cop gets caught delivering weed, four South Texas cops get caught running cocaine, and a Camden, New Jersey, sergeant goes down for a dope squad run amok there. Let's get to it: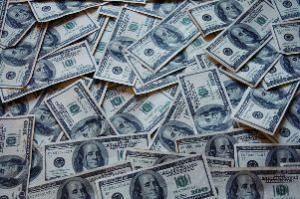 In Bal Harbour, Florida, the Bal Harbour police chief was suspended last Wednesday after a US Justice Department report said the department had misspent millions of dollars in drug money it had seized. Chief Thomas Hunker, 61, has been suspended with pay while an outside law enforcement agency investigates. The Bal Harbour police had developed the habit of conducting undercover operations all over the country to target drug dealers and their cash. Records show the agency doled out $624,558 in payments to informants in less than four years, and ran up $23,704 in one month for cross-country trips with first-class flights and luxury car rentals. The feds have frozen millions that Bal Harbour police helped confiscate, and the Justice Department now wants the village to return more than $4 million. The Justice Department also accused Hunker of professional misconduct for, among other things, conducting unauthorized checks of national criminal records databases for individuals who did not have access to those systems; receiving multiple gifts from people who may have benefited from his influence; allowing a drunk individual to drive a marked police vehicle on a beach, getting a "sweet deal" on his wife's car purchase after the department bought several vehicles from the same dealer; allowing inflated overtime on money-laundering investigations; and improperly paying informants.
In Montgomery, Alabama, a Montgomery police officer was arrested last Wednesday after he was caught delivering more than three pounds of high-grade marijuana to a home in Mobile County. Officer Lyvanh Ravasong is charged with marijuana trafficking. Ravasong went down when he arrived at the residence at the wrong time — as Mobile County Sheriff's deputies were executing a search warrant at the address. Ravasong is also believed to be associated with a 16-acre pot farm discovered in October near Chunchala. Officer Ravasong is now former officer Ravasong.
In McAllen, Texas, four South Texas lawmen were arrested late last week on charges they accepted thousands of dollars in bribes to guard shipments of cocaine. Mission Police Officer Jonathan Trevino, 29, and Hidalgo County Sheriff's deputies Fabian Rodriguez, 28, and Gerardo Duran, 30, were arrested last Friday, while Mission Police Officer Alexis Espinosa was arrested a day earlier. All four were members of an anti-drug trafficking task force called the Panama Unit, but are accused of instead providing protection for traffickers. Trevino is the son of Hidalgo County Sheriff Lupe Hidalgo. Federal prosecutors said they received a tip in August that task force members had been stealing drugs and set up a sting. The sting resulted in Duran and another task force member escorting 20 kilograms of cocaine north from McAllen, for which they were paid $4,000. The other task force members earned thousands more dollars for escorting four more cocaine shipments in November. It's unclear what the actual charges are, but all four were being held on $100,000 bonds.
In Camden, New Jersey, a former Camden police sergeant was sentenced last Wednesday to eight months in federal prison for his role as the supervising officer of a corrupt anti-drug squad that stole cash, conducted illegal searches, planted drugs and falsified reports. Dan Morris, 49, had previously pleaded guilty to conspiracy to deprive others of their civil rights. He admitted that between May 2007 and September 2008, he conducted illegal searches without a warrant or consent, obtained coerced consents to search residences based on threats and undue pressure, stole money during illegal searches and arrests, and allowed officers he supervised to include facts in police reports that were false. Morris is the third Camden officer to plead guilty in the conspiracy, while a fourth was found guilty at trial, and a fifth was acquitted. The FBI probe of the conspiracy has resulted in the reversal of about 200 drug convictions of suspects arrested by the unit between 2007 and 2009, when the cops were arrested. Morris, a city officer since 1986, was the unit's supervisor during the time of the investigation.
Another Border Patrol agent goes bad, an Orlando cop power trips his way to trouble, a former Texas cop has problems with sticky fingers, and the Philadelphia dope squad has made a real mess for prosecutors. Let's get to it: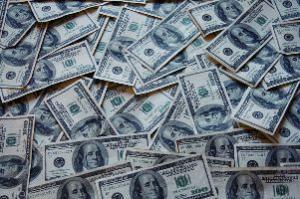 In Yuma, Arizona, a US Border Patrol officer was arrested last Sunday after authorities said he used his official vehicle to smuggle drugs across the border while on duty. Aaron Anaya allegedly stopped along the border, then loaded up several bundles of marijuana that had been dropped over the fence from Mexico, according to the complaint filed this week in federal court in Arizona. He went down when agents assigned to the Southwest Border Corruption Task Force spotted him at the fence and continued to track him. He was later arrested with nearly 147 pounds of marijuana found in three black duffel bags in his Border Patrol vehicle. He is charged with possession with intent to distribute marijuana and carrying a firearm – his service weapons – while committing the crime.
In Orlando, Florida, an Orlando police officer was arrested last Monday on charges he had sex with a 22-year-old prostitute while she was handcuffed in a police substation. The young woman was in a stolen car with her boyfriend and another man when Officer Roderick Johnson pulled them over. Officers found a small amount of marijuana in the car. Johnson let the two men go, but detained the young woman while making flirtatious remarks. Johnson then had sex with her and gave her $40. The woman said she was not coerced into sex or raped, but feared facing additional charges of pot possession and driving on a suspended license. She went to police days later, fearing she had contracted a sexually transmitted disease. Johnson now faces two counts of sexual battery and has been released on a $10,500 bail bond.
In Nassau Bay, Texas, a former Nassau Bay police officer was arrested Monday on charges she stole money and tampered with drug evidence from the department evidence room. Theresa Relken is charged with stealing $500 from the evidence room and taking pills that were stored there. She went down when the Harris County DA's Office discovered that prescription pills seized in an ongoing investigation had never been submitted for analysis. The missing pills were traced to Relken. An audit uncovered shortages in the inventory of narcotics that should have been in the evidence room, prosecutors said. Relken was charged Monday with tampering with evidence and theft by a public servant. She faces up to 12 years in prison and a $20,000 fine if convicted on both charges.
In Philadelphia, state prosecutors dropped a number of drug cases last Thursday that involved a recently dismantled and scandal-ridden drug squad. Five members of the squad were transferred out of narcotics. For years, the squad has been the target of numerous federal lawsuits — many of them settled — charging that squad members fabricated evidence, planted drugs, stole money, and used excessive force. Federal prosecutors have refused to use squad members as witnesses in drug cases for at least two years. Now, local prosecutors are dropping dozens more criminal cases.